Today, I'd like to talk about the "Model, View, Controller"-Design pattern and how all this is reflected in APEX Page Designer.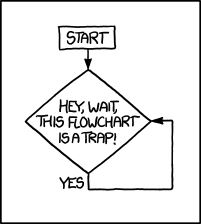 This is the first part of a series of blog posts where I'll share my knowledge on Page Designer internals I gained while working on the Xplug browser add-on.
Disclaimer: I'm not part of the APEX development team and there's a lot of undocumented stuff. Most of my knowledge I acquired by trial and error and by looking at the APEX javascript source code.
I apologize in advance for any errors my blog posts may contain.
Perhaps some good advice first: don't take anything for granted and always double-check yourself.
That being said, I'm a speaker at APEX Connect 2016 and the MVC-topic is part of a presentation I'm currently preparing for the Web Technologies track.  It's called  "Lernen vom Page Designer – Auf den Spuren von Jules Vernes" .
Please bare with me. It's going to be a rather long and somewhat theoretical blog post.  I'll do my very best to keep it interesting.
Continue reading The MVC design pattern in Page Designer – Part 1 →